Exhibitions 2013 and 2014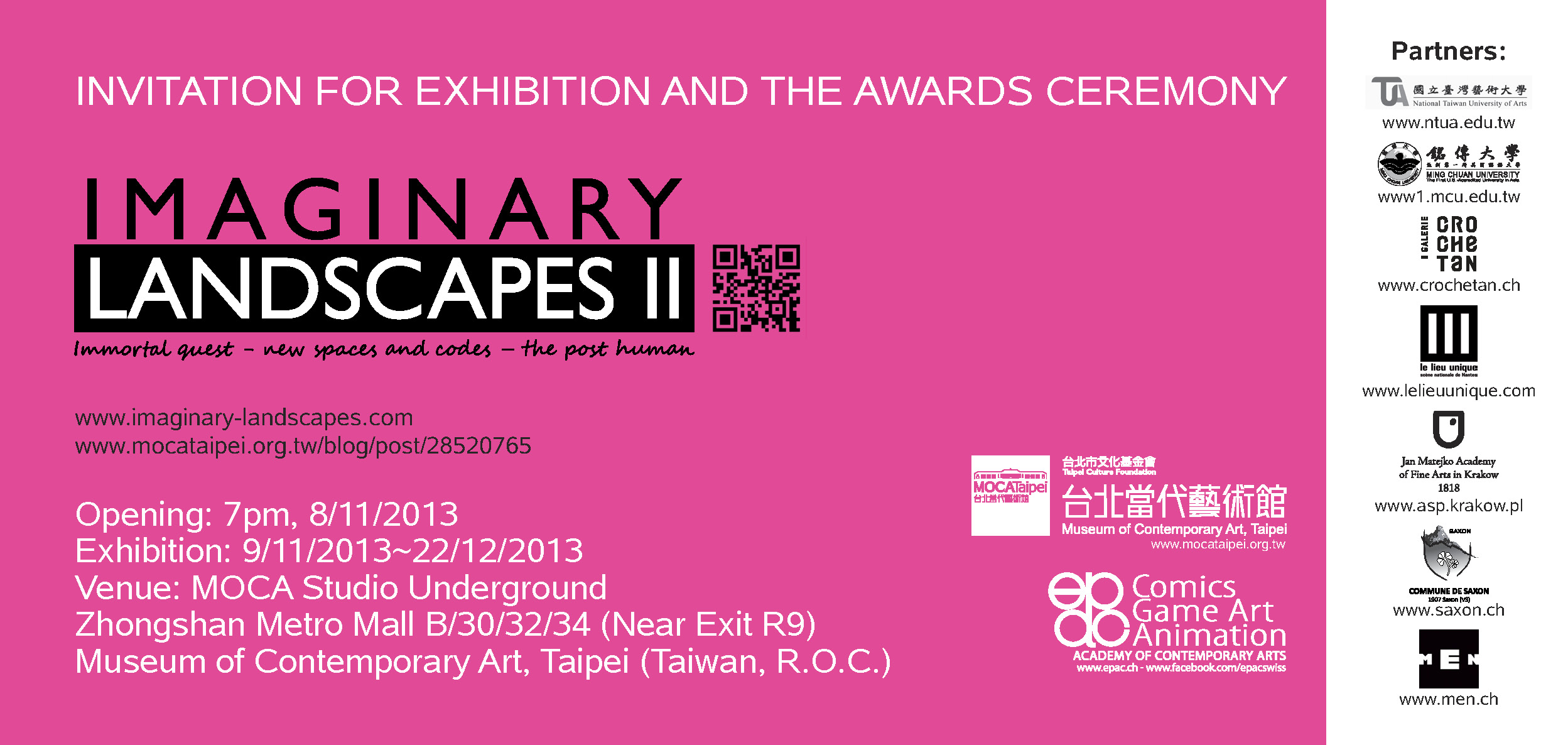 The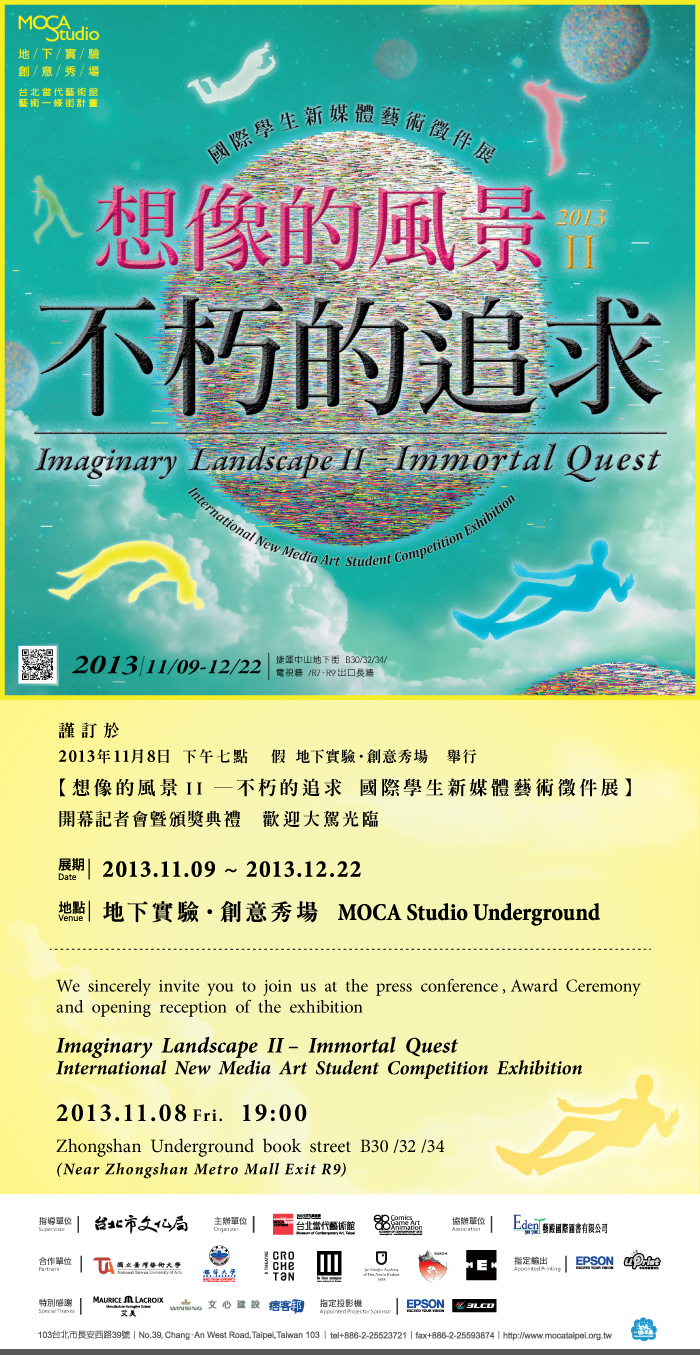 Museum of Contemporary Art (MOCA), Taipei, Taiwan, R.O.C. and EPAC, ( Ecole Professionnelle des Arts Contemporains ) Academy of Contemporary Arts, Saxon, Switzerland, have the pleasure to invite you to the opening and awards ceremony of the Imaginary Landscapes competition on Friday, 8th November at 7p.m.

Exhibition 2014:

The exhibition will be presented in 2014 at the Promotion Gallery, ASP in Cracow, Poland and later at the Gallery of The Crochetan Theatre in Monthey, Switzerland during Symposium Pi to be finally presented within the context of «Labos Utiles» of Lieu Unique in Nantes, France.
The Sequence Foundation, which was created by the management of Epac, will seek funding to award three cash prizes to the best artists.